Speaker Information
Prof. Finbarr Allen
Finbarr Allen is currently Dean, NUS Faculty of Dentistry and Director of the National University Centre for Oral Health, Singapore. He is a Professor in the discipline of Operative Dentistry, Endodontics and Prosthodontics, and a Senior Consultant at the National University Hospital, Singapore. His clinical interests are Prosthodontics, implantology, craniofacial rehabilitation and restorative treatment of the elderly patient.
Prof. Angus Walls
I graduated from Newcastle University in 1979. Undertook basic clinical training in Bristol and Stoke on Trent before returning to Newcastle for an MRC clinical training fellowship leading to a PhD. I held a variety of posts in Newcastle before being appointed as Professor of Restorative Dentistry in 1994.
My research interests focus on the oral health status and care needs of older people. This is changing rapidly with many more older people retaining their natural teeth for longer, rather than relying upon full dentures. Consequently, the oral health needs of this population group are changing. This will impact both upon the individuals themselves and all carers for older persons. My research interests revolve around identifying oral health care problems for the ageing population and working with colleagues both to clarify the problem and develop interventions to address the issues concerned.
Served as President of the British Society for Gerodontology, the British Society for Restorative Dentistry the British Society for Oral and Dental Research, the European College of Gerodontology and the International Association for Dental Research. I was a member of the RAE panel in 2008 and the REF in 2014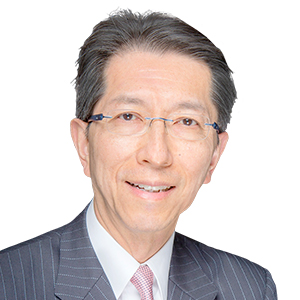 Dr. William Cheung
Dr Cheung received his Doctor of Dental Medicine degree from the University of Pennsylvania School of Dental Medicine, USA. He maintains a multi-specialty practice in the Central business district of Hong Kong.
He is Fellow of the Academy of General Dentistry, the Academy of Dentistry International, the International College of Dentists, the American College of Dentists, the International Academy for Dental Facial Esthetics, and the Pierre Fauchard Academy.
He is Honorary Professor, West China School of Stomatology, Sichuan University in China, Honorary Associate Professor at the University of Hong Kong Faculty of Dentistry, and Adjunct Associate Professor, University of Pennsylvania School of Dental Medicine, USA.
Dr Cheung has delivered well over 100 lectures worldwide and has published in various dental journals and magazines. He serves on the International Editorial Board of the Journal of the American Dental Association (JADA). He is Vice Chair of the Education Committee of the FDI World Dental Federation and Speaker, International College of Dentists International Council.
Ask the Expert
...
Share on social media:
This webinar is made possible by an unrestricted educational grant from GlaxoSmithKline Consumer Healthcare