Speaker Information
Prof. David Herrera
David Herrera is a Full-time Professor of Periodontology, Associate Dean for Clinics and Co-director of the EFP Graduate Program in Periodontology, at University Complutense of Madrid (Spain). He is the former President of the Spanish Society of Periodontology, the current President of the Periodontal Research Group of the IADR and past President of the Continental European Division of the IADR.
Prof. Jöerg Meyle
Prof. Dr. Joerg Meyle is a full professor and head of the Department of Periodontology at the University of Giessen, Germany. He was appointed for life-time position in 1994. Dr. Meyle is a specialist in Periodontology and in implantology, and he received the qualification as an oral surgeon in 1984 at the University of Tuebingen. He is the Past-president of the German Society of Periodontology and the European Federation of Periodontology (EFP), current board member of the EFP and International Academy of Periodontology. He received the honorary memberships from German Society of Periodontology in 2003 and the American Academy of Periodontology in 2015, respectively.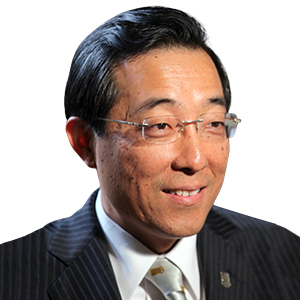 Prof. Lijian Jin
Prof. Jin is the Modern Dental Laboratory Professor in Clinical Dental Science and Professor of Periodontology at the Faculty of Dentistry, The University of Hong Kong; a FDI Councilor, Chair of FDI Global Periodontal Health Project Task Team; Member of IADR Board of Directors; Board Member of International Academy of Periodontology; and former Chair of FDI Science Committee, and Past-President of Asian Pacific Society of Periodontology.
Prof. Stefan Renvert
Stefan Renvert holds a position as Professor of Oral Health Sciences at Kristianstad University, Sweden, Honorary Professor at Dublin Dental Hospital, Ireland, HongKong University and Blekinge Institute of Technology, Karlskrona. He was Scientific Chairman for Europerio 5 in 2005, Chairman of Europerio 6 in Stockholm 2009, Scientific Chairman for 2nd Masterclinic in Malta 2017 and 3rd Masterclinic in Hong Kong 2019. He has been Chairman of the Swedish Society of Periodontology and of the EFP. Between 2010 and 2016 Professor Renvert was Secretary General for the EFP. Professor Renvert has published over 200 papers. His research focuses on treatment of peri-implantitis, oral malodor, periodontal health and disease in the elderly population and the association of periodontal disease to general diseases.
The road to achieving and maintaining periodontal health is co-sponsored by Tribune Group GmbH. Tribune Group GmbH is a recognized ADA CERP and AGD PACE provider.
Ask the Expert
...